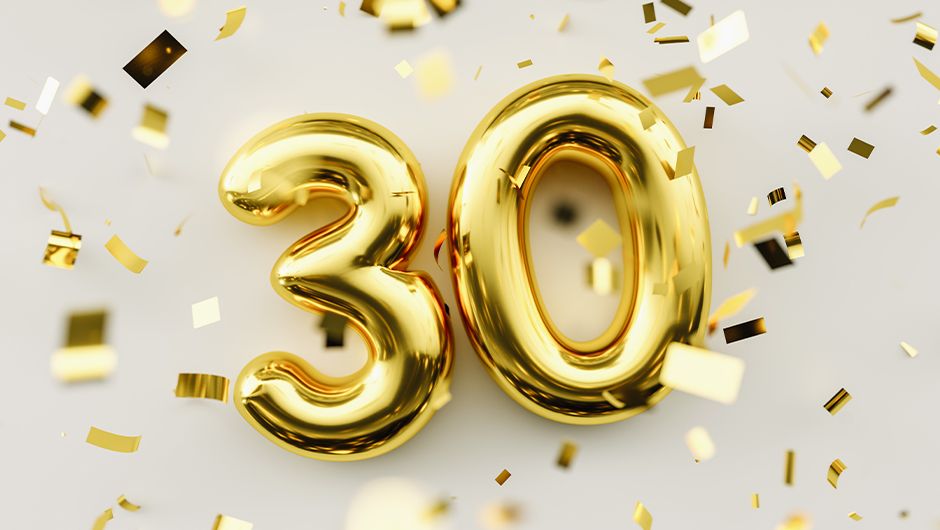 Guys I turn 30 today!💃 Honestly, I am usually never one to care much about my birthday. It's March 5th, and I swear every year it is either a rainy day or a snowy blizzard. Today is supposed to be a beautiful one (sun & clouds but HIGH OF 68F!!) and I am psyched! For my thirtieth, I literally wanted to do absolutely nothing and enjoy it. My husband at first insisted we do something to celebrate, but really with the two little ones to cart around, it sounds way more fun to me to just stay home! All I truly need or want is to not have anything to do😆
He sent me for a lovely massage last night which was AMAZING, I so needed that. We will definitely take a walk to enjoy this lovely weather - our first family walk with little Gino! I have been facing some postpartum health struggles (ladies be good to your gallbladder in pregnancy & postpartum!!), so I have cut out pretty much all the tasty fattening stuff from my diet. Which means the ice cream birthday cake I was dreaming of wasn't meant to be!😑
Anyway, I've been thinking a lot about this milestone and what I have learned over the years. I'm not sure how I pictured my 20s to look, but looking back it was definitely practicing yoga that had the biggest impact throughout my twenties. At 18 I began my yoga practice and started my kids teacher training by the time I was 22, and along the way since I have learned so much about myself through my yoga practice. Yoga has truly and without a doubt helped me navigate so much in my life. I decided to reflect on some of the key points I have gleaned along the way for these 30 years of life, most of which I have practiced and gotten insight on my yoga mat!
Here is 30 things yoga has taught me:
Be present
Invest in yourself
Consistency is key
You are stronger than you think
Be flexible in all situations
Pause & take a breath
Breathe deeply
Tune inward
Listen to what your body is telling you
Find contentment with what you have
Gratitude for my body & health
Stay connected with the spirit within
Recognize when self doubt creeps in
Let it go
Importance of positive self talk
Every day is different (just like every pose is)
Quieting the mind is very powerful
Move your body every day
Stay open and in the moment
Non violence, especially toward myself (negative thoughts, unhealthy foods, etc)
Done is better than perfect
Find joy in the little things
Take time for self care
Get out of your own way
Never stop learning
Embrace change
Go with the flow (if you flow, you're a flower)
See the light in others
Honor your body, mind, and spirit
Show up for yourself and others
Each of these points have really become my inner voice. These lessons are also a daily practice and am by no means claiming to have them mastered! But like my yoga practice, I am always learning and gaining new insight on staying connected and present with my mind, body, and spirit. The more mindful I have become in these last 10 years, the easier it has gotten, and it has been so fun reflecting on what I have learned and what I can keep working on and improving. For instance, I really struggle with number 22! Let me know if one of these listed is something you struggle with and we can cheer each other on while we work on it!🎉
I am truly thrilled to see what 30 has in store for me. Now that I have these sweet little boys to watch grow up, I know the next 10 years will fly by and be filled with the most precious memories and milestones for them as well!
Cheers to 30 Years,
Christie
© Christie Trksak Gibertini | Divine Child Yoga LLC